Snippets¶
Activate Administrator User¶
Run with Powershell
net

 

user

 

Administrator

 

/

active

:

yes



Change to Administrator password.
Logout and login with Administrator
Add Program to Startup - Windows 7,8,10 & Servers¶
Hit WIN+R or from start menu search run and press enter.
At run dialog enter shell:common startup: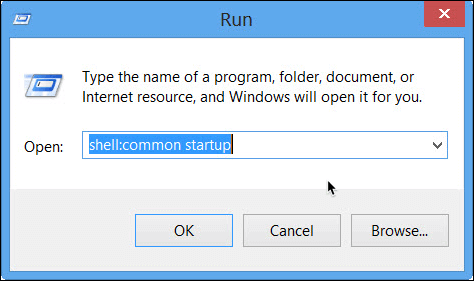 Create shortcut for the program you want to auto startup when Windows boots.
Move the shortcut to the Startup folder that opened before.
Reboot or Shutdown Windows From Command Line (CMD)¶
Reboot windows computer This command will set a time out of 10 seconds to close the applications. After 10 seconds, windows reboot will start.
Force reboot
Force Shutdown
---
Last update:
December 7, 2021